There is no dearth of affordable restaurants in New York. It runs in the DNA of the city to dine on a dime as you would spot inexpensive grubs, food halls and pizza parlors with much ease. Here are the best places to try for cheap eats when in New York.
Shake Shack was born out of a hot dog cart in Manhattan. The cart became massive success and a permanent kiosk opened up in the park. This modern day burger stand serves crinkle fries, frozen custard, beef patties, delicious burgers, shakes, wine, beer and a lot more. Visit this kiosk for some simple, fresh, high-quality classics in a regal setting.
This 15,000 square foot retail dining mecca opened up in 2013 and since then has managed to appeal to the foodies.
This food mall has been divided into eight culinary stalls which includes Brooklyn Kitchen, Blue Bottle Coffee and Ivan Ramen Slurp Shop as well. Each stall has its own communal tables. Ivan Ramen Slurp Shop is the most celebrated addition at this food court where you can splurge in a steaming bowl of ramen for $13. The rice bowls are prepared at lightning speed and costs just $12. El Colmado offers a Spanish touch to this food court. For some soups and salad, hit the Little Chef. The market opens at 7am during the weekdays and at 8am during the weekends.
If you want to indulge in some delicious meat that can satisfy your cravings, then visit the Fette Sau. Just point to the menu on the wall and gorge on some scrumptious delights. This place serves some of the best barbecue in Brooklyn. Ordering pork ribs and brisket would be a safe bet.
If you are not a fan of communal dining, then think again! Although you hate sharing a bench with a couple of strangers, it would not hurt to visit Ngam for a unique experience. This is a modern Thai restaurant that delivers large portions of satisfying food.
Make a reservation if you want to play it safe as this place is usually crowded during the weekends. Everybody who wants to indulge in healthy, flavorful, fresh and inexpensive delicacy loves to visit the Lighthouse. Sit at one of the picnic tables if you are in a group. The service is quite laid back but it the place does offer good food at without costing much.
If you are in Greenpoint or Williamsburg, then you need to hit Enid's for some amazing dining experience. What is served here is better than average if you manage to reach the place early evening. Late in the night, the place transforms into a bar with loud music playing in the background. Do not forget to indulge in some fried chicken sandwich, popcorn shrimp and black eyed peas while at Enid's. Nothing seems too expensive while at this place. You can stop by here for some casual dinner.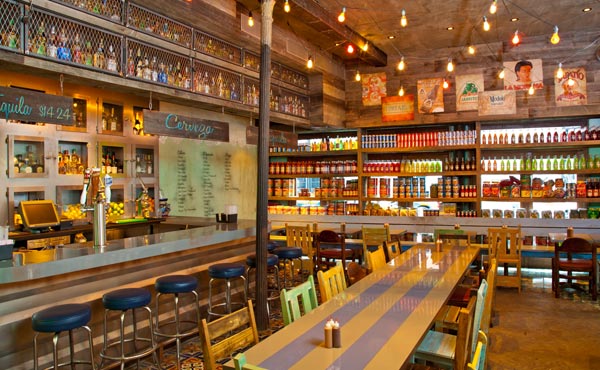 This place is usually crowded and strictly follows first-come-first-serve policy. Place the order at the counter and grab a seat quickly. This place does not serve authentic or high-end Mexican food. However, what is being served is better than expected. Opt for taquito platters, spicy fries and chip. Do not forget to try Torta while at this place!
This place is known for its fiery Szechuan food. Han Chiang, a Taiwan native has earned a cult following in the city in the form of his Szechuan chain.
The place is known for its thoughtful decor in the form of Chinese oil paintings and cheery yellow walls. The starters served here are one of the best in the city. Monster spiced chicken wings cost just $9.95. The Dandan noodles made with sesame paste and throat buzzing chili oil is served at just $7.95. If you are lucky, then you may find Chiang tossing around the table fervently. Pickled-chili-fish, spicy beef noodle soup, dry pepper chicken wings and Wontons in chili oil are the highlights of this restaurant.